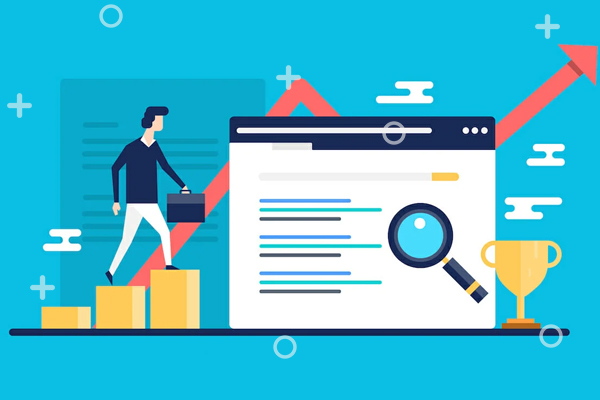 Top 5 Website Ranking Factors That Can Take Your Business Productivity At Its Peak!
If you're a novice entrepreneur looking to set up an online business presence in this competitiveness and achieve excellence in the shortest time, you've certainly turned up to the right page. We don't want you to go on our word. Instead, we seek to create win-win scenarios for those who desire to make a difference in technologies and rising innovation.
The good part is that all knowledgeable business leaders and experienced product investors can consider the below top website ranking factors. It would help them boost their business end outputs and get the coveted revenue in hand.
Reason Why You Should Have This Checklist:
As we all know that Google keeps updating its algorithms to serve accurate & efficient search engine results. Also, it analyzes various ranking signals in order to deliver appropriate solutions to a search query. We need to understand that even the most advanced and renowned strategies to optimize website rankings focus on a few of them to succeed.
Furthermore, search engine optimization isn't a process overnight or over a week. It takes considerable time and effort to be fruitful for any business. Thus, emphasizing and concentrating on some prominent rank drivers brings more than expected outcomes. With maximized revenue generation and high probabilities to enhance conversion with better online visibility, one endures with the below search ranking factors. Let's have a look at each of them in detail.
Top SEO Ranking Factors You Should Closely Consider!
Instant success sounds good but way too far in the pragmatic world. However, closely considering some prominent ranking factors can help you bring more than expectations in the coming 1 year or above. Here are some emerging trends driving more organic traffic to various business websites and building a strong online presence.
Integral Web Essentials: No way you can think of starting up an online business with poor web presence and representation. Eventually, your business site represents a lot more than you reckon about your product, services, customer support, and so much more. You should have a splendid web page quality that enhances its UX and makes it compatible, informative and engaging for netizens. Considering integral web essentials also bless business leaders, SEO experts, web developers, and other professionals to get the best experience in web up-gradation.
On-Page Optimization: On-page optimization acts as a treasure trove in heightening more organic traffic on the targeted URL or webpage. It's critical for every SEO specialist to ensure the right tactics, including meta titles, descriptions, and header tags, are employed to get close to search engine optimization. The truth is every SEO strategist should never compromise on getting effective, accurate, and quality content from a reliable content strategist to operate smooth search engine optimizations.
Content Quality & Accuracy: Google has emphasized quality content for years, and apparently, it will continue in the upcoming time. In addition, content strategists from various genres and expertise have put the best of their effort by adhering to all relevant guidelines to create on-point, promising content. But, it is highly essential to consider the other ongoing factors used by SEO professionals in generating quality content. These are none other than proper keyword research, backlink profiles, and other relevance. Also, E-A-T (Expertise, Authoritativeness & Trustworthiness) and YMYL (Your Money or Your Life) are secret weapons for comprehending content quality and accuracy.
Link Building: If you want your website to be ranked steadfastly and efficiently, you should have refined link-building solutions. For that part, comprehending Google's defined artificial linking practices can better work. Backlinks are role players in ranking your targeted URL. Your business web page will be more likely to come at the top in renowned search engines when new visitors directed by inbound links come from a highly authoritative page.
User & Mobile Friendliness: It's not startling to know that a large portion of users interacts with a specific product, service, or business via mobile applications. Thus, it's imperative to no end that every business web page must be user and mobile-friendly in order to meet the unique needs of users. Higher chances of users staying at your targeted page would be when they find it comfortable, easy, and convenient.
The Bottom Line!
As you have just walked over certain eminent factors that every potential business leader should closely consider in 2022 to generate a coveted revenue, in the end, we also want you to know more about Vyapar Infotech's expertise. With high experience serving in web & app development and digital transformation, the organization is still searching for other endeavors that can enrich its working portfolio and enhance numbers ahead in the successful completion of business projects & happy clients.