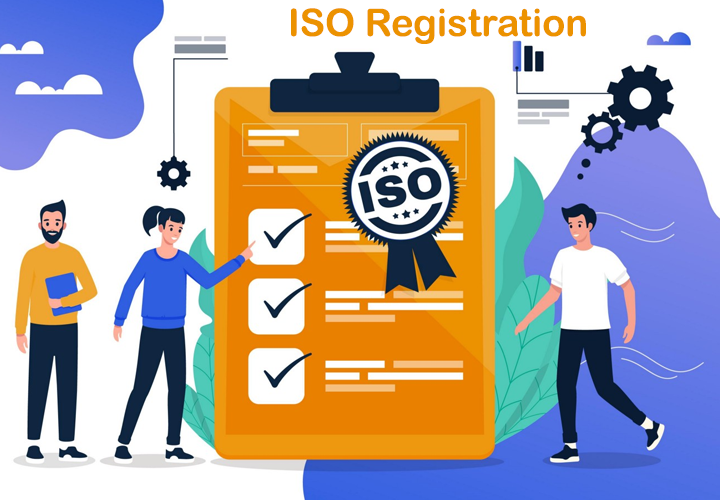 Choose Vyapar Infotech To Get A Seamless ISO Registration For Your Business!
A firm's ISO license is always a value, irrespective of how huge or small an industry is. To assure the authenticity, security, and performance of goods, processes, and systems, ISO creates standards. This fundamental standard for quality assurance is one that numerous companies choose to adhere to. Firms can gain ISO registration service in Delhi for almost anything, from information security management to quality and environmental management.
An ISO management system significantly increases customer satisfaction by helping your company run more smoothly. You would be able to identify and manage customer relationship issues more quickly, shrewdly, and successfully. At the same time, ISO suggests exploring potential alternatives and thinking about how to capture them in an organized way. Not only that, but obtaining ISO certification can promote your sales and assist in expanding your revenue as a globally renowned quality management system.
You must determine the type of ISO certification your industry wants prior to obtaining it. Every company is eligible to receive one of the numerous types of ISO certifications that are offered. Whether you seek certification under ISO 14001, ISO 9001:2015, or ISO 45001, we have everything it takes to make that possible. Professionals at Vyapar Infotech are highly adept at starting and finishing the ISO certification process promptly. Get in touch with us immediately with the most reliable ISO registration company in Delhi to learn further about our solutions. We'd be pleased to speak to you and provide you with answers if you would like to get an ISO certificate in India for a good market.

11+
Years Experience

10562+
Completed Projects

100+
Industry Served

115+
Awards