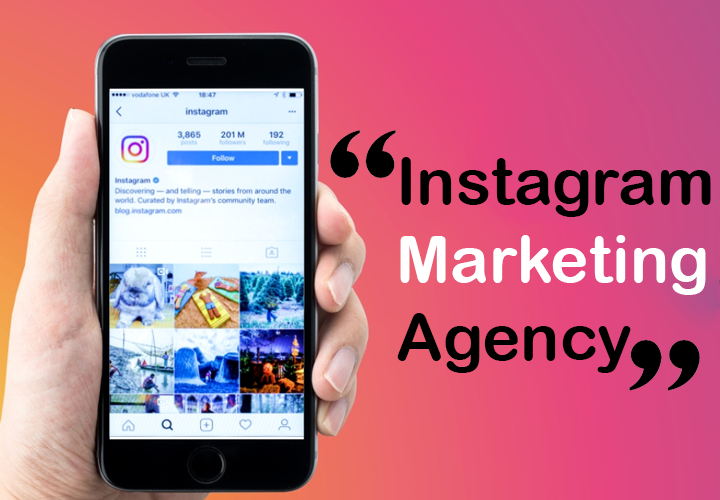 Instagram is the "it" social media platform. Its engaging algorithm and unlimited sea of content attract millions of active users every day. Without a doubt, Instagram is the best entertainment platform. Businesses are understanding the importance of having an Instagram presence, which is evident by the over 200 million business accounts on Instagram. With this competition, you need to market your business with a strategy that reflects your core values and builds a genuine relationship with your audience. This is where Vyapar Infotech comes into the picture. We are the leading Instagram Marketing Agency In Delhi. We help businesses attain their business goals by developing and overseeing successful Instagram advertising strategies that yield results.
We have been in the industry since 2010 (please edit accordingly) and have yielded positive results for over 11 number of businesses pan India. We have worked with brands like Baggit, Wellness Medi Health Services, Ashiyana Interiors, and more.
Why your business needs Instagram Ads?
Every company has to improve brand recognition if it wants to grow sales. By far, the most effective method of raising awareness is through advertisements. Since the internet has revolutionized society everywhere, promoting goods and services in this new medium only makes sense. Why are you still scared to advertise your business on Instagram since the vast majority of young people are already there?
With over a billion monthly users, Instagram is the go-to app for advertisers. More than just product promotion. The advertising system used by Instagram is Facebook, which has some of the most advanced targeting capabilities of any system. Your intended Consumers' geography, demographics, hobbies, and behaviors may all be specified. In addition to finding individuals who are similar to those who have already purchased from or connected with you, you can also narrow your focus to only those people. This makes Instagram a great marketing platform.
There are three major benefits to advertising your business on Instagram:
Attention:

An average Indian spends 5-6 hours a day on their phone, in which 70% of that time is spent on social media applications like Instagram and Facebook.



Intend:

According to Instagram, the majority of users follow at least one business profile on Instagram to learn more about the brand's products and services. Moreover, about 80% of Instagram's audience is actively looking for new products and services.



Seamless campaign management:

Ads on both Instagram and Facebook can be managed from a single interface, streamlining processes like campaign development, creative iteration, and audience targeting. Instagram's active user base plus Facebook's campaign management, analytics, and audience segmentation tools make for a powerful combination for brands.
With that, there are various extra benefits of Instagram ads. This includes:
Hashtag Analysis:

Hashtags play a key role in increasing the reach of Instagram posts. It increases brand exposure, gives audience insight, and, most importantly, engagement.



SEO Optimisation:

Instagram has rolled out searching by interest, which opens up a world of possibilities for Instagram users, allowing them to dive deep into their passions and learn more about things they've never heard of before. Similar to a Google search, users may look for information based on a broad range of criteria, such as the subject or interest area.



Linking:

Option to connect your business profile with your Facebook page. This shows better insights, better management system for running ads, quicker response to messages, and scheduling posts across platforms.
Types of Ads on Instagram
Instagram ad targeting is very niche. We can select our audience on the basis of Location, age, gender, and interest. Moreover, your ad can be shown to certain users based on their interests and activities outside of Instagram. With this, Instagram provides various formats to publish your ads. This could range from in-feed ads to story ads. Some of them are:
Photo Ads and Video Ads:

These are the Ads that are visible in the user feed and you can showcase your product via pictures and videos.



Carousel Ads:

These are also in-feed ads where you can showcase more than 2 pictures and videos of products.



Stories Ads:

These Ads appear in between user stories and .



Collection Ads:

A seamless and engaging path from discovery to purchase is made possible by the Collection ad type.



Reel Ads:

The Instagram advertising type known as "reels" is relatively new. You may expect to see your advertisements in the Reels section of your feed, Explore, and the Reels tab are all part of this.



Explore Ads:

These are the ads that display in Instagram's Explore tab, where users go to see content handpicked by the app based on their previous actions and preferences.



Shopping Ads:

These are extensive advertising that focuses on a single product. Users can see the price of the product. If they tap on the product then they will lead to the shopping page.
We select the Ad format that goes with your products/ services and is proven to yield positive results.
Vyapar Infotech Commands Over Instagram Marketing
Content Marketing and Management:

Content marketing is a process of developing and distributing content that promotes a brand's products and services. Our service would cover content strategy, content writing, and designing. Along with that, we will also manage your content. This means all you have to do is relax and. leave the work with us.



Instagram Advertising:

Our advertising services include everything. We plan and strategize an Ad campaign that fulfills your business goals. With that, our experts will create the strategy, design the post and write the content for the ads. Later we will live the campaign and our experts will keep monitoring the ads.



Handling Customer Queries:

We will take care of customers' queries and will send you a detailed report of all the leads generated via the Instagram ads.
Vyapar Infotech is the leading Instagram marketing agency in Delhi. We understand the nature of your business and will help you to establish your vision. Together, we will work on the best Instagram marketing strategy that meets your needs. As an Instagram marketing agency in India, we understand the struggles of running a business and firmly believe in growing together with our clients.

11+
Years Experience

10562+
Completed Projects

100+
Industry Served

115+
Awards