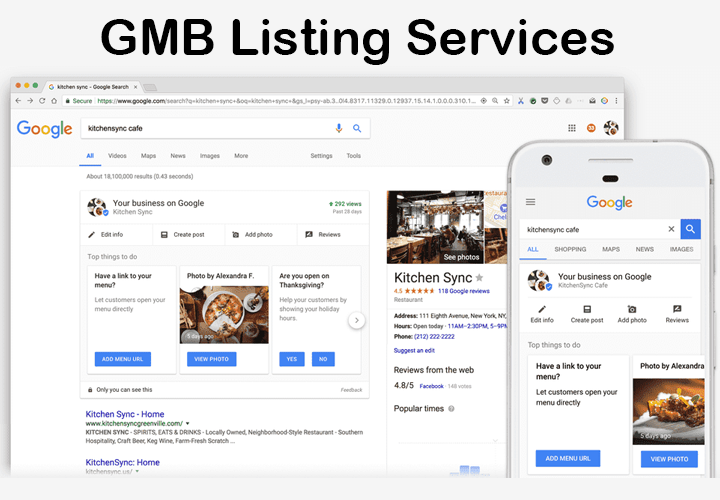 Customers will first perceive your business through your Google My Business listing. Working with Digital Move can transform that first impression into a committed connection. It will facilitate more rapid customer acquisition, increased lead conversion rates, and consistent growth.
You should make the most of this feature to create, verify, and properly optimize your Google My Business account because it is a priceless opportunity. Below are the top 5 reasons why choosing a Google My Business Management Agency can turn your imaginal growth into real success.
Cost-Effectiveness:

Your GMB listing provides free access for potential customers to your business's contact information, including your phone number, website, and directions, with just a click of a button. By revealing your busiest times as well as review ratings, your free GMB profile also provides customers with an inside peek at your company. Every dollar counts when you're just getting started, or you're on a low budget, so having such an invaluable resource available for free helps free up some funds for other uses.



Improved Visibility:

In local search phrases, Google My Business is highly noticeable. For your business to stand out and be more accessible to customers in your area, GMB optimization is essential. You can get better search engine ranking positions (SERP) for associated search terms in the area where your business is located. By improving their local SEO, smaller businesses may compete with others in their location that have a stronger online presence.



Boosted Sales: Even while a quick Google search can be useful for reducing the number of alternatives, customers using mobile devices should use Google Maps to find companies in their area. Your store location will start to appear for local searches in Maps by simply choosing a Google My Business Management Company in Delhi and going through the verification procedures. You have a greater chance of making that transaction if it is more convenient for people to visit your business if they discover it nearby. Customers are more inclined to purchase after finding a company through their Google My Business listing.


A Complete Google Profile: Google has produced the pinnacle of corporate digital marketing. You can finish your Google Profile by creating a Google My Business account and by connecting to a Google Listing Promotion Company in Delhi. Google Maps, Google Analytics, Google Adwords, Tag Manager, and more are all integrated with your GMB account. In addition to allowing you to rank and optimize your brand, having access to these powerful tools keeps your company abreast of current digital trends.


Building Connections With Customers:

Building enough trust with a company to make a purchase with assurance is one of the main challenges consumers confront today. Giving them your location on Google My Business is one of the simplest actions you can take as a business owner to assist with that. In fact, customers are nearly more likely to view a brand as reputable if it appears on Google. This is largely attributable to the verification process for Google My Business is acknowledged to be legitimate.
In A Nutshell!
One of the most effective ways to increase a company's online presence and local search optimization is through Google My Business. Create and optimize your GMB profile immediately to boost your company's internet presence! Increase your local web presence with the correct SEO tactics. A full-service Google Map Listing Management Company in Delhi, Vyapar Infotech uses real, local SEO tactics, offers a thorough report and produces results that should be trusted with your brand's online marketing.

11+
Years Experience

10562+
Completed Projects

100+
Industry Served

115+
Awards