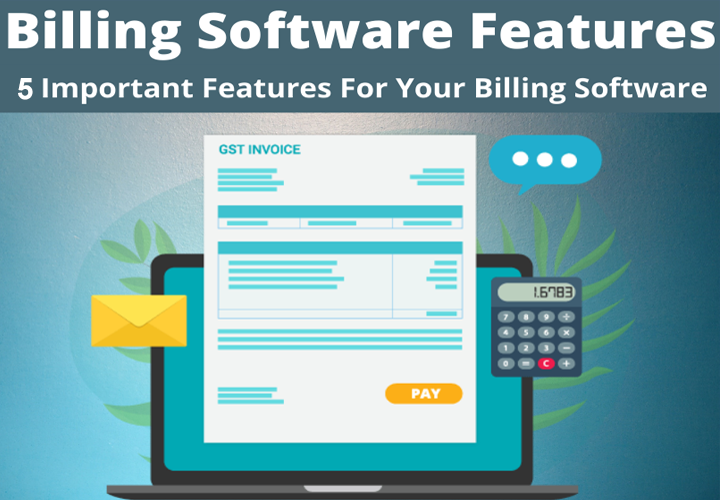 Some productive activities that set a new standard for simplifying your life and support your overall business expansion include the development of billing software using amazing concepts, unbelievable events, and strategies for significant day-to-day business challenges. In order to create accessible, functional, and enticing billing software that exactly predicts your industry needs, focus on considering the below top-notch core features that are a must for every potential Billing Software Development Company In Delhi.
Reporting:

You can obtain all required data analytics, mapping, and reporting features with effective billing software. The system generates the reports, offers you the ability to modify them, and lets you pick the document to outsource type.

Time & Cost Efficiency: If you execute bill receipt generation without needing a cloud-based solution, it could be difficult for you. Manually creating records and tracking the progress of overdue payments can be time-consuming, pricy, and labor-intensive. By hiring the best Billing Software Development Agency, you may reduce it all. It allows you to oversee all payment procedures concurrently, saving you a tonne of money and time.
Invoice Creation:

With the assistance of billing software, you can yield accurate, competent invoices that can be personalized to reflect your business's identity and bring real invoicing and processing. With the program, information extraction and synchronization from multiple systems should be feasible. Additionally, a range of charging methods and regularity should be supported.

Multiple Payment Gateways: The technology is knitting this globe together every day. It is, therefore, essential to establish a multi-payment cross-border payment method. Billing solution exposes you to various payment gateways, allowing you to expand your company worldwide. This versatility is readily and plausibly performed by a competent Billing Software Development Agency in India.
Inventory Management:

Any business producing non-capitalized assets ought to have effective inventory management or stock control. A billing system assists you in maintaining track of your inventory if you own a logistics company or a retail store. The stock will replenish every time you create a purchase order and an invoice.
Conclusion!
We are delighted to assist you at any phase of the software development lifecycle, regardless of whether you're a beginner or an established business. To boost financial systems and procedures, our team of skilled individuals at Vyapar Infotech is equipped to develop innovative billing software solutions. Our Billing Software Development Company offers versatile solutions tailored to your business's requirements. We build business applications with numerous features at minimal project costs by leveraging appropriate programming platforms.

11+
Years Experience

10562+
Completed Projects

100+
Industry Served

115+
Awards